jouxelle
minimal elegance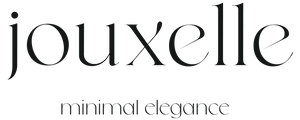 Jewelry For Every Woman
Welcome to Jouxelle! We are an online jewelry boutique dedicated to delivering high-quality, timelessly elegant jewelry that is sustainably made and affordable. Our mission is to bridge the gap between quality and affordability in jewelry.
All women deserve to have affordable, quality jewelry that is suitable for daily wear. Jewelry is a way to express creativity and individuality, but it should also be accessible to all. Quality jewelry that is suitable for everyday wear should be available to everyone regardless of their budget, so that all women can feel beautiful and confident.
Beautiful Jewelry Accessible to Everyone
At Jouxelle, we believe that beautiful jewelry should be accessible to everyone, regardless of budget. We specialize in minimally elegant, dainty jewelry that is suitable for everyday wear. Our pieces are designed with the modern woman in mind, allowing you to express your unique style with pieces that are easy to mix and match. No longer do you need to spend a fortune to get jewelry that isn't tarnished or has diamonds - that is a thing of the past. We are here to change that narrative!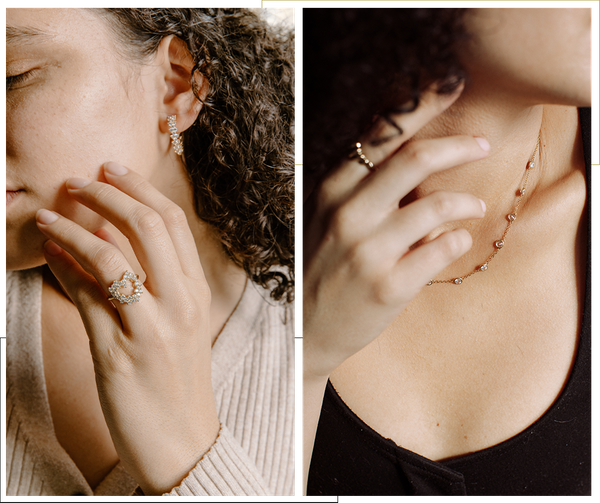 What is Minimal Elegance?
Minimal elegance in jewelry design is all about creating pieces that are simple yet beautiful. It is the art of using few elements to craft a piece that is both timeless and modern. By using clean lines and avoiding too much embellishment, minimal elegance can be achieved without compromising on beauty. Minimal elegance focuses on the quality of the materials and the craftsmanship instead of relying on intricate details or heavy, clunky ornamentation, resulting in jewelry that is beautiful and understated.
Quality Jewelry, Environmental Responsibility
We are committed to providing the highest quality jewelry while being mindful of our environmental and social responsibility. Our pieces are crafted with ethically sourced and lab-created materials and practices, so you can feel good about wearing them. We are also dedicated to providing excellent customer service and offering a wide selection of items at competitive prices.
Discover Minimal Elegant and Dainty Jewelry For You
Discover our collection of necklaces, earrings, bracelets, and more. From classically inspired pieces to bold and modern designs, we have something for everyone. Our pieces are perfect for accessorizing an outfit, celebrating a special occasion, or just treating yourself.
Timeless and Meaningful Jewelry
At Jouxelle, we believe that jewelry should be timeless and meaningful. Our pieces are designed to be worn for years to come, and our quality is guaranteed. We strive to provide an exceptional shopping experience.
Subscribe for news, tips, and sales